First Aid Training Course Aberdeen
Tillycroy Services was launched in 2012 and we can provide first aid training courses in Aberdeen to suit all levels and abilities. We have regular slots so there will be a course coming soon you can attend. We make sure you are fully prepare and they are deliver in a friendly yet professional manner. This way you learn at your pace and you never get frustrate or confuse. We make sure you enjoy the course too and give you the best chance to pass.
We understand it might all be new to you and we help in any way we can. Our course tutors are all experts with years of teaching knowledge and experience. We have experience of running first aid training courses in Aberdeen to all sized classes too, either one to one or in group situations.
Our highly skilled and dedicated team are able to deliver expert courses in Aberdeen. We can adapt them to suit each individual's specific needs and requirements. Within our courses we use life skills and actual case histories which allow us to transfer them into everyday life experiences and this ensures the delegates leave our courses with confidence and experience they came for in their chosen subject.
First Aid Training Course Aberdeen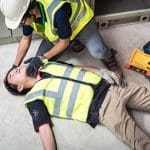 We are fully accredited and regulate and our training is to the highest standard possible. Our training centres are modern and we use the latest equipment. Our teachers all keep up with the latest practices and methods so you know your in good hands. We run weekly courses so you won't have to wait long for the next one. If you have any questions please just ask. We will only be too glad to help. We have years of experience within this industry and we know how to run successful courses so you can benefit from our knowledge and know how. Why not sign up to our newsletter perhaps to get the latest news and information on our first aid training courses in Aberdeen. It's free and you could even save money too.
Telephone us on 01339 881014 or email us on info@tillycroyservices.com. We will answer any questions you may have. We are the North East's premier First Aid training provider in Aberdeen and also provide national coverage too so you can be sure there is a course to suit near you. Why not browse our website to view a full list of courses starting soon and you can read all about them and even book and secure your slot online too.